Persecuted Church In India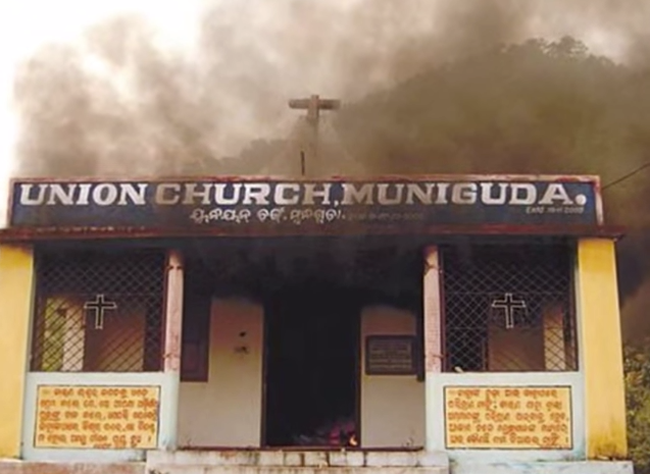 Persecuted Church In India
Keeping in View all the events of persecution of Christians in India. I request all the Pastors and Church leaders to join on 31 of January 2015, Sat. @ 130 PM sharp for further action to be taken to make it known to the Government of India and abroad against the horrible deeds of Hindutwa, a fundamentalist organization persecuting Christians in India, burning Churches, killing Pastors, raping Nuns and converting forcibly Christians particularly in Provinces of Bihar, Andhra Pradesh and Chhattis Garh.
I request all our Christian Leadership to join hands and forge united action to save 30 Million Christian in India. Please show your strength with your presence.
Solomon Naz (416-271-1040)
Place of Meeting—Presbyterian Church @ 6965 Professional Court, Malton (Mississauga) Room No 211 enter from the back of Church.  Date and Time 31, January Sat. 130PM Sharp to 3PM.  Thanks.
(DO NOT FORGET TO BRING YOUR YOUNG FOLKS AND LADIES)
FOR INFO. PHONE  REV. PRAKASH MASIH 416-886-6200, BROTH. DALJIT SINGH 647-853-2752,
REV. SAM SAHOTA 416-782-0422.
PLEASE FORWARD THIS EMAIL OR PHONE TO ALL FOR INFORMATION.
By
News By ......
Posted on July 13, 2015 at 10:00 PM
Amir Ayad lies in a hospital bed after he was allegedly beaten by Islamic hardliners who stormed a mosque in suburban Cairo
Pakistan: Islamist Mob Kills Christian Couple Accused of Blasphemy
By
News By ......
Posted on July 13, 2015 at 10:00 PM
Commanded from mosque loudspeakers, a Muslim throng in Punjab Province killed a Christian couple yesterday after a co-worker accused the pregnant wife of defiling the Koran, sources said.