ATTACK ON MOSQUE CONDEMNABLE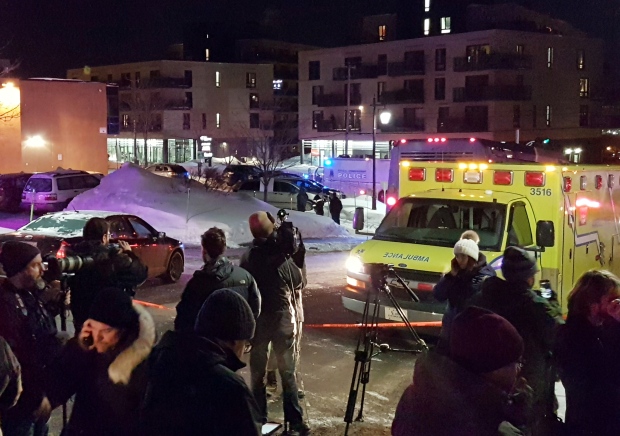 ATTACK ON MOSQUE
THIS GHASTLY ATTACK ON A MOSQUE IN MONTREAL CANADA AND SHEDDING OF INNOCENT BLOOD BY SOME BLOOD HOUNDS IS CONDEMNABLE OF ALL ETHICAL AND MORAL STANDARD. OUR HURTFUL FEELINGS GO WITH THE FAMILIES OF THE BEREAVED AND INJURED.WE MUST NOT RETURN EVIL FOR EVIL. OF COURSE, OUR LEADERSHIP OPENED DOORS FOR THE REFUGEES AND HURTING AND WE MUST PROTECT AND CARE FOR THEM.
ALL BLOOD TO US IS SACRED, NO MATTER WHAT BELIEF THEY POSSESS. ABOVE ALL WE DO NOT SUPPORT REVENGE. ALL OUR SOUTH ASIAN CHRISTIAN COMMUNITY AND ALL OUR CHURCHES SEND OUR CONDOLENCES AND PRAYERS. MAY THE PEACE THAT PASSES ALL UNDERSTANDING ABIDE BY US ALL.
AMEN.
REV. DR. SOLOMON NAZ
(solomon.naz@gmail.com )416-271-1040)
By
News By ......
Posted on July 13, 2015 at 10:00 PM
Amir Ayad lies in a hospital bed after he was allegedly beaten by Islamic hardliners who stormed a mosque in suburban Cairo
Pakistan: Islamist Mob Kills Christian Couple Accused of Blasphemy
By
News By ......
Posted on July 13, 2015 at 10:00 PM
Commanded from mosque loudspeakers, a Muslim throng in Punjab Province killed a Christian couple yesterday after a co-worker accused the pregnant wife of defiling the Koran, sources said.